Sineu Graff has always offered many different ways to customise its furniture, whether in function, size or aesthetics, accompanied by a wide range of colours and textures for the finish. It is a question of answering expectations, achieving, adding visibility and consistency to your developments.

Collective solutions.
With their combinable modules, our Affinité, Idylle, Link and Twist ranges for example, let you set your imagination free so you can create a space in line with the expected uses while perfectly integrating the surrounding public realm.
Creating the furniture.
Working closely with designers, architects and professionals of public spaces, our Design and Innovation Office enables us to create new, functional and attractive furniture while ensuring a high level of quality and durability, due to complete control of the production process at SINEU GRAFF.
These discussions have given rise to the best ideas and responses to uses, transformed into urban furniture solutions.

Customised patterns and designs using laser technology.
With a laser cutting centre in its workshops, Sineu Graff is able to respond easily, quickly and economically to provide the customisation our clients want. Perfectly matching the design to the site is no longer a luxury; it is now essential.
Customisation possibilities: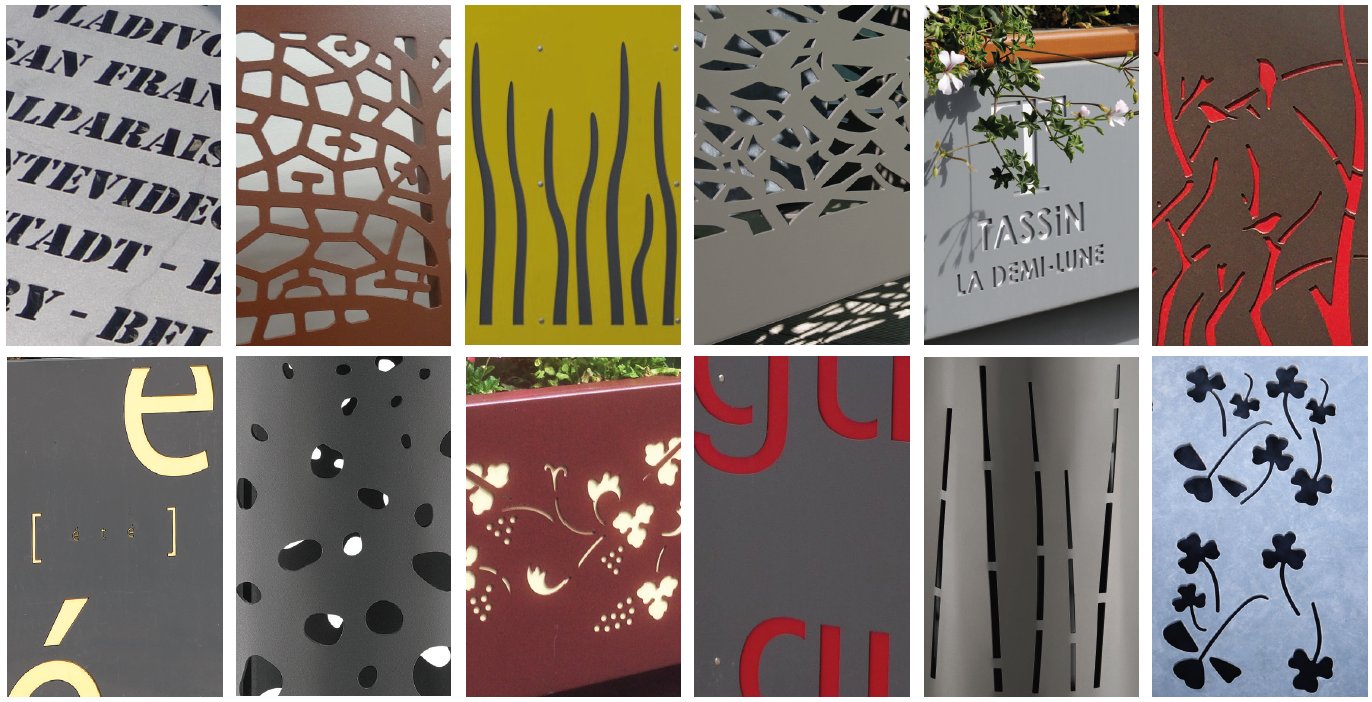 Colours and textures at the same price and in the same time frame.
The customisation of urban furniture also involves the choice of colours. Sineu Graff offers a very wide selection of colours and textures (RAL and AkzoNobel tones and textured or metallic colours) with over 250 colours, in the same time frame and at no extra cost.